Interview by Katharine Stubbs.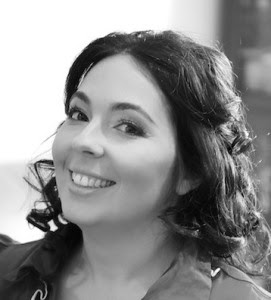 Alisa Krasnostein is an award winning editor and publisher at independent Twelfth Planet Press, a creative publishing PhD student and recently retired environmental engineer. She is also part of the Hugo award winning Galactic Suburbia Podcast team. In 2011, she won the World Fantasy Award for her work at Twelfth Planet Press. She was the Executive Editor and founder of the review website Aussie Specfic in Focus! from 2004 to 2012. In her spare time she is a critic, reader, reviewer, podcaster, runner, environmentalist, knitter, quilter and puppy lover. And full time mum.
You are part of the multi-award winning podcast Galactic Suburbia – in recent times you've joined Patreon and last year broadcast another live episode at Continuum… what else is on the cards for Galactic Suburbia, and what other avenues would you like to see the podcast branch out into? Would your answer be different if money and time weren't an issue?
More of the same is our schedule for the moment. There's so much still to talk about and dissect. Our listeners love the spoilerific episodes so we've been trying to work on bringing a few more of those out a year. Personally, I'd love the chance for us to record more live episodes. Sadly though I'm not sure that's on the cards for the near future.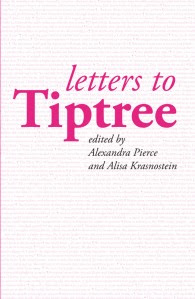 Last year in August, in celebration of the 100th anniversary of Alice Sheldon's birth – Alexandra Pierce and yourself brought out an anthology titled Letters to Tiptree which is currently appearing on shortlists all around the world. What's something you discovered whilst doing this project, that's either the most interesting to you or the most surprising?
There were so many highlights for me working on this book. I loved discovering how great it is to co-edit with Alex. I loved delving into Sheldon's and Tiptree's letters and immersing myself in Julie Phillips' bio of Sheldon/Tiptree. She's just the most fascinating person. And I was equally fascinated with how intimate some of her letters were, particularly to Joanna Russ. I don't think I would want my personal letters archived for just anyone to come along and read afterwards. Even long after I'm dead. I was also surprised to find out just how hard a non fiction book is to edit. I found it far more challenging or maybe just a completely new learning curve. This book involved working with more than 50 people and it was pretty frenetic at times. And completely exhilarating. We got the chance to meet and work with really amazing people and that's always thrilling.
Can you give us any hints about a work that may be in current planning stages, but isn't yet announced? Maybe something that's a little like Letters to Tiptree?
I've wanted to have a nonfiction line at Twelfth Planet Press for quite some time now. I'm pretty excited that we've finally started to publish nonfiction and we do have some more titles in the works, currently not yet announced. I can't say more than that really but we are working on something to follow up Letters to Tiptree. And I'm very excited watching the co-editors start to develop it.

What Australian work have you loved recently?
Defying Doomsday. Holly and Tsana completely delivered on their remit for this project – to present a diverse array of empowering stories with protagonist with disabilities or illnesses. It's an amazingly uplifting anthology despite being stories in apocalyptic settings. And the Australian authors featured also wrote some of my favourites in this book. I'm truly proud and privileged to have been able to publish this book and work with these two editors.
I'm also going to give a shout out to Angela Slatter – her debut novel 
Vigil
 is currently on my nightstand and I'm enjoying getting stuck into it.
Which author (living or dead) would you most like to sit next to on a long plane trip and why?
I think I'd have to say James Tiptree Jr. I still have so many unanswered questions and I'd love to be able to just bask in Sheldon's vicinity and observe her mind in action. I think someone who wrote those stories would be thoroughly fascinating to just chat with and get to expand some of the ideas to a more overall worldview.